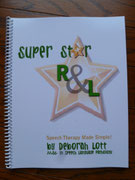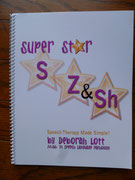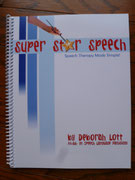 Do you have a child or acquaintance who needs some help mastering speech sounds? I hope you will take a look at the Super Star Speech program. For the month of October, I am discounting several of my titles.
The first three books in the Super Star Speech series, Super Star Speech, Super Star R & L, and Super Star S, Z, and Sh, originally sold for $18.95 each. Because the content from these volumes has been incorporated into the Super Star Speech: Expanded Edtion, I plan to discontinue these titles when my current stock runs out. Until October 31, the books are priced at only $6.95. For more information or to purchase, please visit the Super Star Speech website.
Let me know if you have any questions!