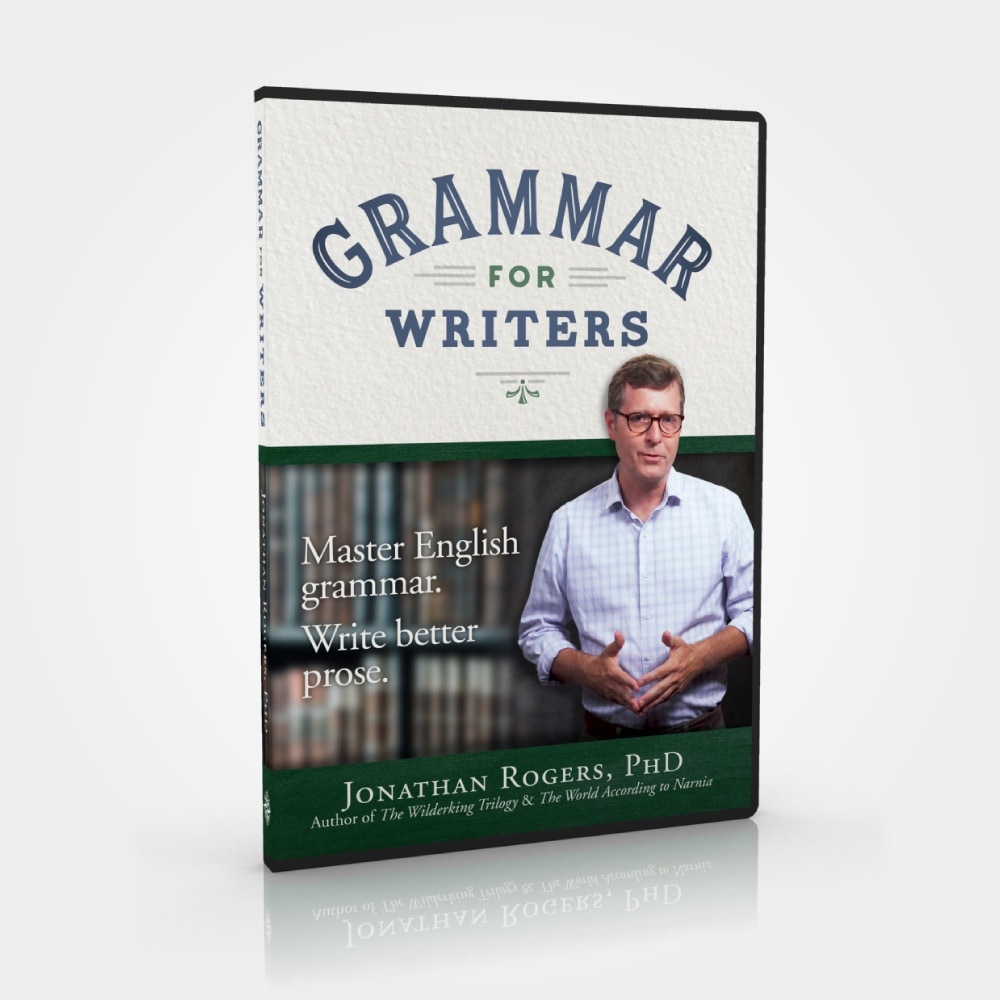 How do you feel about teaching grammar? Some homeschooling families study grammar every year while others never do a formal study of grammar, but teach grammar concepts through writing. Others are in between. I think most of us agree that helping our students become good writers is our end goal, and we hope that all those grammar workbooks will help get them to that point.
Grammar for Writers
is a new program published by Compass Classroom for high school (and possibly middle school) students that is intended to make students into better writers through grammar study. I have been using
Grammar for Writers
twice a week for several months now with two high school students that I tutor. These students have done little formal grammar study in the past. Although their writing is creative and the ideas they try to convey may be good, their sentence structure and organization of ideas within an essay is very weak, characterized by incomplete sentences and awkward wording.
Grammar for Writers
is a very easy course to use and teach. Each lesson begins with a 10-15 minute video lecture by the author, Jonathan Rogers, PhD. The accompanying coursebook (available for purchase as a separate workbook or included in PDF form with the course) includes a lesson summary for each lesson and a quiz (practice exercises) for most lessons. We have found that lessons take around 30-45 minutes for video, exercises, and discussion. At 2 lessons a week, the 41 lessons will take us a little over a semester to complete.
My students enjoyed watching the video lessons. After the teacher explains the concept, he gives examples of that part of speech (participles, infinitive phrases, etc.) in sentences, giving the students hints on how to locate and identify the target word or phrase and understand what part of the sentence the phrase modifies. Several examples are given of confusing sentences and the student is taught
why
the wording is awkward and how to revise the sentence to make it clearer.
After watching the lessons, the girls completed the corresponding quiz, then we went over each exercise together, both correcting and discussing the choices they made. The majority of these practice exercises required rewriting sentences to make them more clear.
The girls found the assignments very challenging. (Even I found them challenging at times!) However, I feel that the process was extremely valuable in teaching them to be better writers. Every grammar construction taught was immediately put into use and they could see the importance of choosing words carefully and assembling them into sentences in an intentional way. Often, each student would change the target sentence differently, allowing us to discuss which final result sounded best.
I
Want to know where to buy Grammar for Writers? It's available for purchase in download, streaming and/or DVD formats at Compass Classroom. BUT, my favorite way to access Compass Classroom courses is through their Compass Classroom Membership. At only $29 a month (first month free) for streaming access to over 22 complete courses, this membership is a total bargain! We have used most of these courses and have loved every single one.
I received free access to this course in exchange for my honest review.